A Visual Path to Better Brand Engagement
Get the perfect touch for your photographs from our experienced graphic artists!
It is a well-documented fact that every customer touchpoint influences the perception of a brand. Businesses therefore need to carefully consider their communications – particularly the visual form – to help deliver the right message to the target audience. In an era where people are exposed to multiple ads and promotions, visuals are a powerful way to engage, convert, and retain customers to drive revenue.
Trupp Global – A Photo Editing Company based in India, has a team of qualified, experienced photo editors that understand the role of imagery in shaping brand identity. Whether you are a professional photographer, an advertising agency, a fashion house, an ecommerce company or a real estate business, our image editing services are tailored to meet your needs to deliver the desired results in quick time.
By outsourcing photo editing to Trupp Global, You can now leverage our advanced editing tools and expert techniques to give your brand the fuel to thrive and grow. Our comprehensive portfolio of photo editing services includes: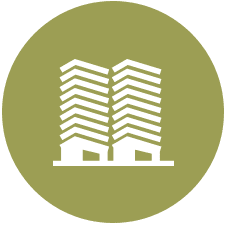 Boost your real estate business with stunning real estate and architectural imagery
Real Estate Virtual Tours
Ecommerce Companies | Real Estate Businesses | Professional Photographers Fashion Houses | Advertising Agencies
For that perfect finish for their photos

Blog
Experience of photo editing and photo retouching companies matters a lot like the older the company is, the more ability it has in handling all the complexities within the process and delivering the final product within time.
Read More »

Blog
Both photo restoration and photo editing are crucial for a business in boosting conversions, skyrocketing sales, and making the business successful.
Read More »

Blog
Among the multitude of photo editing trends of 2021, keeping up with the popular editing techniques, effects, and filters can be a tedious task.
Read More »
I am more than pleased with the way the pictures appear on our website. The impressive photos that were delivered by Trupp Global after applying their photo editing techniques have helped drive more customers to our ecommerce site.
Discuss your Project with us