Introduction
We are all familiar with the concept of outsourcing business processes. With improved IT capabilities and reduced international trade barriers, organizations interlink with each other for flourishing their business globally. However, they are mostly focusing on cost reduction while accessing global resources to meet the demands of the industry. Here comes the concept of Business Process Outsourcing (BPO) that leads the organizations to increase the scope of business as a whole by generating avenues on a global scale.
Every successful organization can adapt, solve, and find efficient ways to conduct its business operations. However, fixing problems couldn't be the ultimate goal. Adopting a BPO business model for selective work functions can lead to streamlining businesses effectively.
What is Business Process Outsourcing (BPO)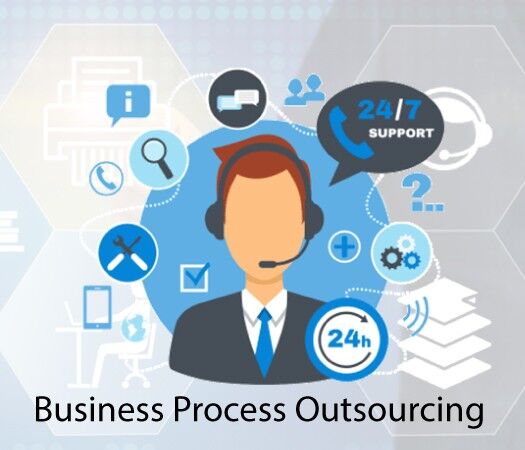 Business Process Outsourcing (BPO) is a form of outsourcing where one organization delegates one or more business processes to another company. The business functions that are most commonly outsourced are customer support, back-office, payroll, HR activities, data entry services, market research, etc.
Moreover, the concept of BPO has been evolving. Nowadays, BPO services also include domains that require specialized skills such as social media analytics, software development, search engine optimization, and so on. These areas are also known as Knowledge Process Outsourcing (KPO). From promising startups to Fortune 500 companies, organizations of all sizes outsource processes, and the demand grows as innovative services are introduced in the BPO services that lead to competitive advantage.
Learn More: 3 Regular Misconceptions About Outsourcing, Which Should Be Tackled
Categories of Business Process Outsourcing
When organizations refer to BPO companies, they often focus on the type of business functions and work that they are going to outsource. Depending on the company's specific needs, BPO services are divided into two categories:
1. Back Office Outsourcing:
Back Office Outsourcing is a form of outsourcing that deals primarily with in-house business activities that include data entry, internet research, data collection, data analysis, order processing, payment processing, quality assurance, information technology services, billing, etc.
2. Front Office Outsourcing: :
Front office BPO refers to outsourcing customer-facing tasks such as marketing, sales, tech support, customer services, grievances redressal, etc.
Learn More: Top 9 Outsourcing Trends That Will Dominate 2021
Types of BPO
Based on the geographical location of the vendor, the BPO industry is divided into 3 types. A company can achieve absolute process optimization by combining these 3 categories.
1. Offshore Outsourcing: :
When an organization hires a service provider located in a different country for fulfilling certain work requirements, then it is known as offshore outsourcing.
For instance, a US-based agency outsources its business functions to a company in India.
2. Nearshore Outsourcing: :
Nearshore outsourcing happens when a company outsources its business functions to a company in a neighboring country.
An example of this is a Canadian company that outsources its selected business functions to a US company.
3. Onshore Outsourcing: :
When a business outsources its non-core functions to a company located in the same country, then it is known as onshore outsourcing.
For example – When a US-based agency hires an outsourcing firm in the USA.
How to Choose a BPO Service Provider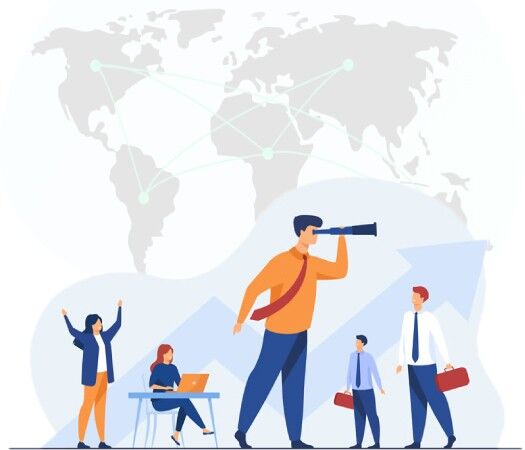 It is the utmost important decision for a company to pick the right outsourcing partner. Transferring in-house non-core business activities to a BPO company requires change management as it creates an impact on the employees, business operations, workflow practices as a whole. If you are messing up here, finding a new company will be both expensive and time-consuming. The decision-making of outsourcing involves the following process:
1. Define your Requirements:
It is very important to have a clear understanding of the business processes that need to be outsourced. Without specifications, it will be difficult to find the perfect outsourcing partner. Moreover, the partner company should understand the exact job entails and the project specifications.
2. Narrow down your selection criteria:
The most crucial step of picking the right vendor is to decide on the selection criteria while evaluating them based on it. The criteria that can be used while selecting your BPO service provider are as follows:
Area of Expertise of the BPO Company
Services offered by them
Employee Strength of the firm
Cost of their services
List of clienteles
3. Shortlist Few Outsourcing Agencies:
Based on your evaluation criteria, start shortlisting few outsourcing agencies. Ideally, the shortlisted companies will be limited to three to five service providers that can be narrowed down further.
4. Assigning Pilot projects:
Once, the process of shortlisting has been done, now it is time to delegate pilot projects to each of them. This helps in assessing the firm's ability to execute the tasks that will be given to the firm which will be hired.
5. Evaluation of the BPO agencies:
This is the most crucial step which helps to select the apt outsourcing agency. Evaluation can be done based on the criteria such as:
Quality of the Delivered Output
The adaptability of the sudden updates in the project
Turnaround time of the project
Cost of the Services offered
6. Monitoring the Project Performance:
Starting the project with the outsourcing partner is the first step. The work needs to be monitored closely while ensuring that the outsourcing firm can deliver your project in time.
Learn More: How to Choose a BPO Service Provider for Your Company?
Advantages of Business Process Outsourcing:
There are many reasons agencies decide to outsource their processes. For a few of them, it is a strategic decision for gaining a competitive advantage. While for others, it is just more sensitive to manage the particular processes efficiently. Below are the few benefits that firms experience given the situation that the functions are outsourced to the best BPO companies.
1. Lowered Costs:
The greatest benefit that organizations are experiencing while using BPO services is cost savings. Typically, in businesses, a large portion of their finances is incurred into manpower. However, it is not possible to perform all businesses within the company. Because it includes the process of hiring, onboarding which is time-consuming as well as expensive.
Hence, BPO can be a perfect solution for any size of firm in terms of allocating resources efficiently when it comes to employees and business processes. Since the outsource third-party vendor is offsite, there is no need for concern about the manpower, office space, materials, etc. as they are maintained by the outsourcing partner.
2. Enhanced Speed and Efficiency:
It is a proven fact that organizations tend to stay in their wheel tracks for a longer time when they are outsourcing their non-critical business processes to the outsourcing partner. In this case, they can successfully manage their business criticalities more efficiently while paying almost negligible attention to the less complicated functions.
3. Gaining Competitive Advantage:
To be more competitive in the overseas market, it is of utmost importance for agencies to find and continuously improve their expertise and skills on services and products that they are offering. With non-critical processes handled by outsourcing partners, organizations find more room to become more efficient on their products thus tapping more customers in their respective target market.
4. Greater Flexibility:
Efficient allocation of resources is the key to success for any business. When a company outsources its nosiness functions to outsource vendors, it is like that the vendor will spend time and expertise while delivering the project on time. Hence, they can allocate their resources to the core business activities and employees for better performance.
5. Time Zone Advantage:
With scaling businesses, often companies enter into a foreign market. The most common problem that firms face that has businesses spread across the globe is time zone. If the company is headquartered in Sunnyvale, then it will be difficult to expand their businesses in different countries of Asia and Australia, when you can't have employees available for each time zones of those countries. Instead of opening offices in various countries, it is more efficient and cheaper to hire a BPO service provider located in those areas.
6. Increased Security:
Outsourcing firms that are specialized in handling financial services and processes provide better security and safety from cyber theft and cybercrime. For a small-medium-sized business, it is difficult to hire a safety and security team for monitoring security measures against cyber theft.
7. Global Expansion:
If a company thinks to enter a foreign country, then for some activities it requires national law expertise, local market knowledge, knowledge of target audience, and communicating with them. In this scenario, hiring a BPO company helps in the quicker expansion and boosting efficiency. For example- If a US-based company is entering the French market, then hiring a local partner company with native manpower helps in greater business expansion.
Learn More: Benefits of Outsourcing During COVID-19 Pandemic
Conclusion
Finding the right BPO service provider isn't hard. Now, you can outsource any business process to a renowned outsourcing BPO company. The article portrays a holistic description of BPO services starting from definition, examples, benefits, types, and the ways of selecting a BPO company. Business Process Outsourcing has allowed reputed organizations to invest more resources in their critical processes while lowering their costs and be agile in their business operations. Have you outsourced any processes yet for achieving more efficiency and flexibility? If not, then maybe it's time to invest in a reputed BPO company. Trupp Global is a renowned BPO company known for its domain expertise and exclusive BPO services.